Last year I wrote and produced a short comic called "Euphoria."  It was originally created for the anthology Crush: First Love, New Talent (Stacked Deck Press) that was edited by Tara Madison Avery and Viktor Kerney. The book did not meet its funding goal and was never printed, but I still wanted to put this story out into the world. I'm super proud of the work I did with Eleonora and Frank. It's the end of Pride month. There's a lot going on in the world, but the original purpose of pride feels more important than ever. That's why I'll be donating every dollar made from sales of the digital copy to the Audrey Lorde Project. The Audre Lorde Project (ALP) is a Community Organizing Center for Lesbian, Gay, Bisexual, Two-Spirit, Trans and Gender Non-Conforming (LGBTSTGNC) People of Color Communities based in the New York City area. I want to do my small part in making a difference.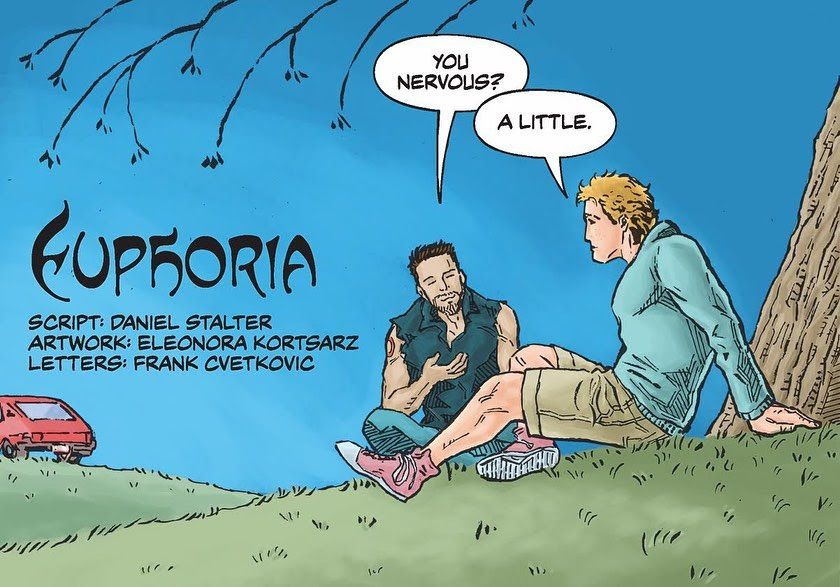 The story in "Euphoria" is semi-autobiographical. It is a story of how ecstatic and strange young love can make us feel. Especially queer love, which a lot of us grew up thinking we would never find or didn't deserve. I was inspired by Denis Johnson's 1991 short story "Emergency." I wrote and tilted this over a year before the HBO show of the same name came around, but I know it deals with similar themes. That's because it's also a story about addiction. While I've never dealt with a serious addiction of my own, my life has been profoundly shaped by the addictions of others. That's a fact I can't change. The LGBTQIA+ community at large struggles with addiction at a disproportionate rate. "Euphoria" is an 8-page comic that only grazes the surface of this issue, but it was at the core of what inspired me to write this story.
Last thing of note: this is not an all-ages story. As the paragraphs above indicate, "Euphoria" contains mature content and themes. Read at your own discretion.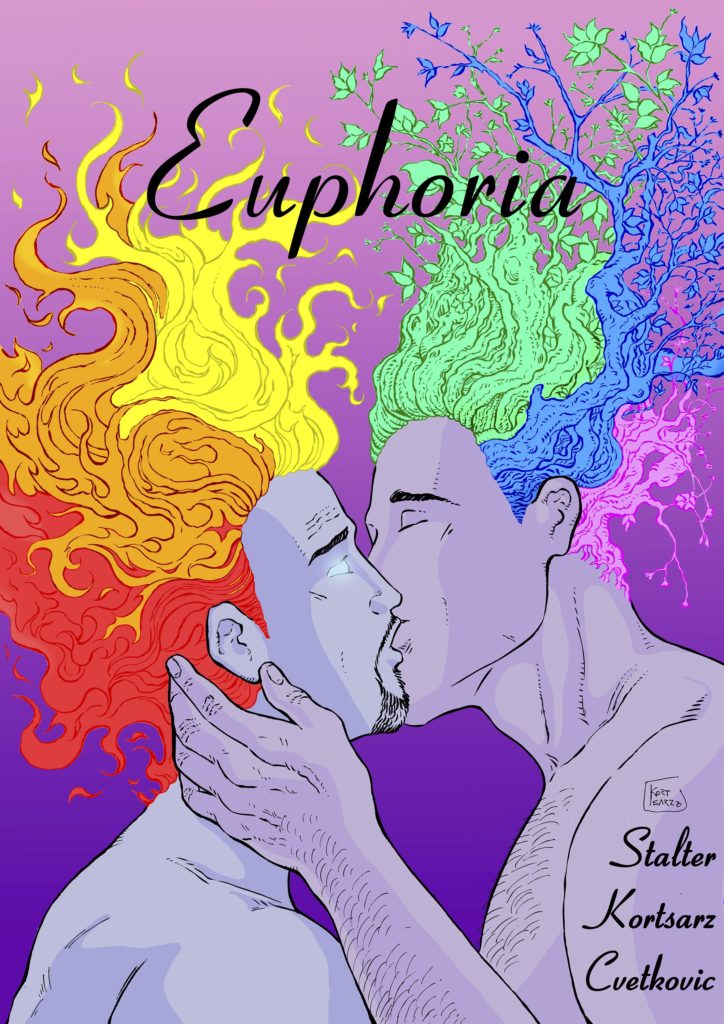 Euphoria
Daniel Stalter (writer)
Eleonora Kortsarz (artist)
Frank Cvetkovic (letterer)
You can pay what you want. All proceeds go to the Audrey Lorde Project.
I know funds are tight for people right now. At the end of the day, I just want you to be able to read it.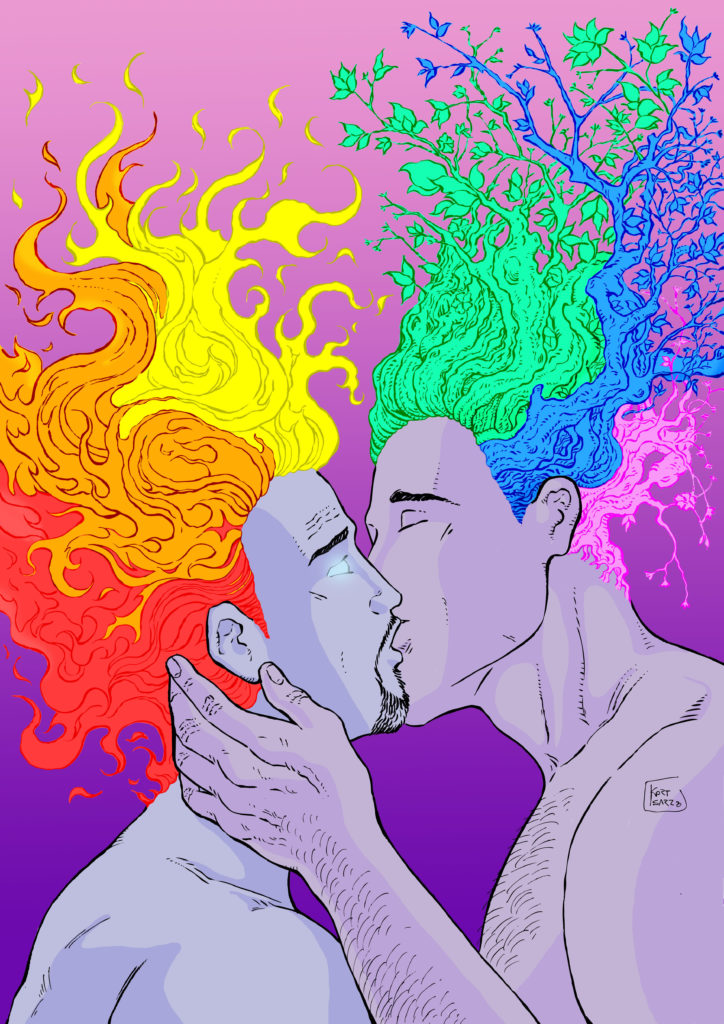 The full cover art by Eleonora Kortsarz.