I was in Berlin for a long and stressful work trip, and I decided to tack on a trip to Amsterdam to the end of it. Four years later, I finally got around to recapping it.
Day 1
I booked a six-hour train ride across the German countryside and got cozy with a new book: My Sister the Serial Killer by Oyinkan Braithwaite. I saw some windmills and lots of hills. When I got off the train in Amsterdam, I was immediately greeted by a massive amount of bikes. I knew immediately I was going to like it here.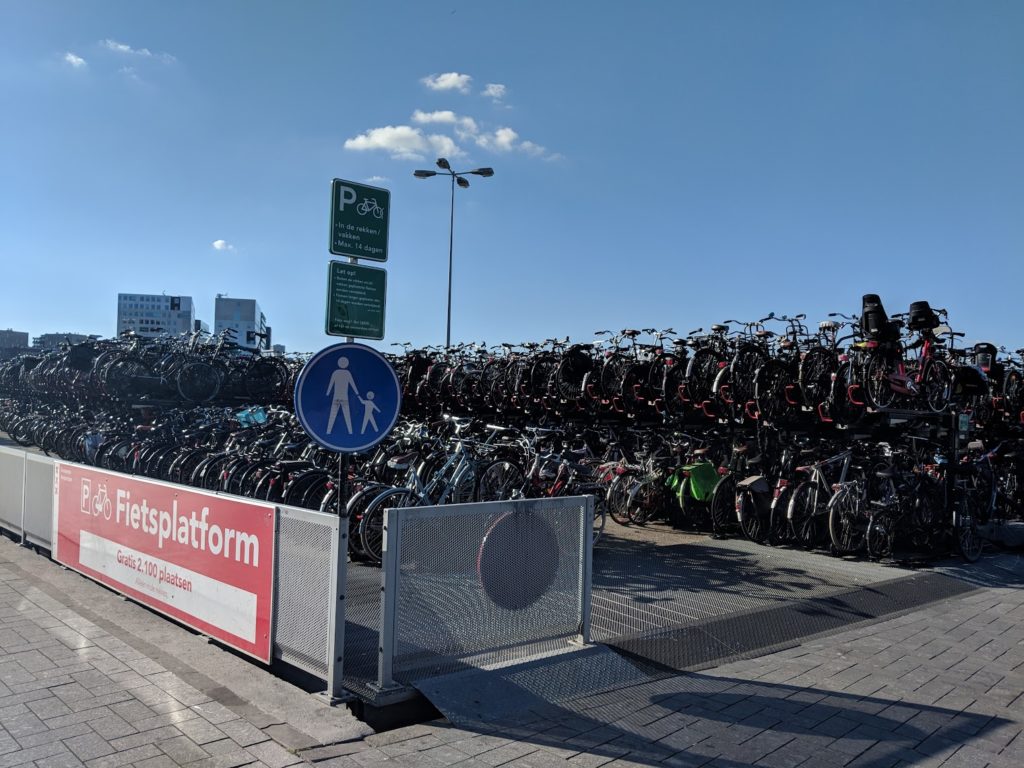 I got a room at an artsy hotel. It was exactly the sort of vibe I was going for. They had fun paintings in all of the rooms, and bikes that I could rent. They turned out to be giant clunkers akin to Citibikes back home in New York. When I go back to Amsterdam, I will be doing much better research and planning around bike rentals. Lack of research ahead of time became a recurring motif for my entire stay in Amsterdam. It turned out that my capacity for planning got all used up during my previously mentioned work in Berlin. I was exhausted and torn between making the most of my trip and wanting to do nothing but sleep for a few days. Thankfully I overcame my impulse to do nothing and made the absolute most of it. 
I took a walk to find some dinner. I had some fish and chips with beer on an outdoor patio. I was struck by how light it still was outside. I never thought about how far north Amsterdam was, and I hadn't intentionally planned on being there for the summer solstice. I saw a beautiful sunset on my way back, and that was nothing compared to the sunset on the actual longest day of the year. There was no AC in my room and Europe was experiencing an unprecedented heatwave, but I was fine. A hot few days in Amsterdam was nothing compared to a gross and sticky New York summer.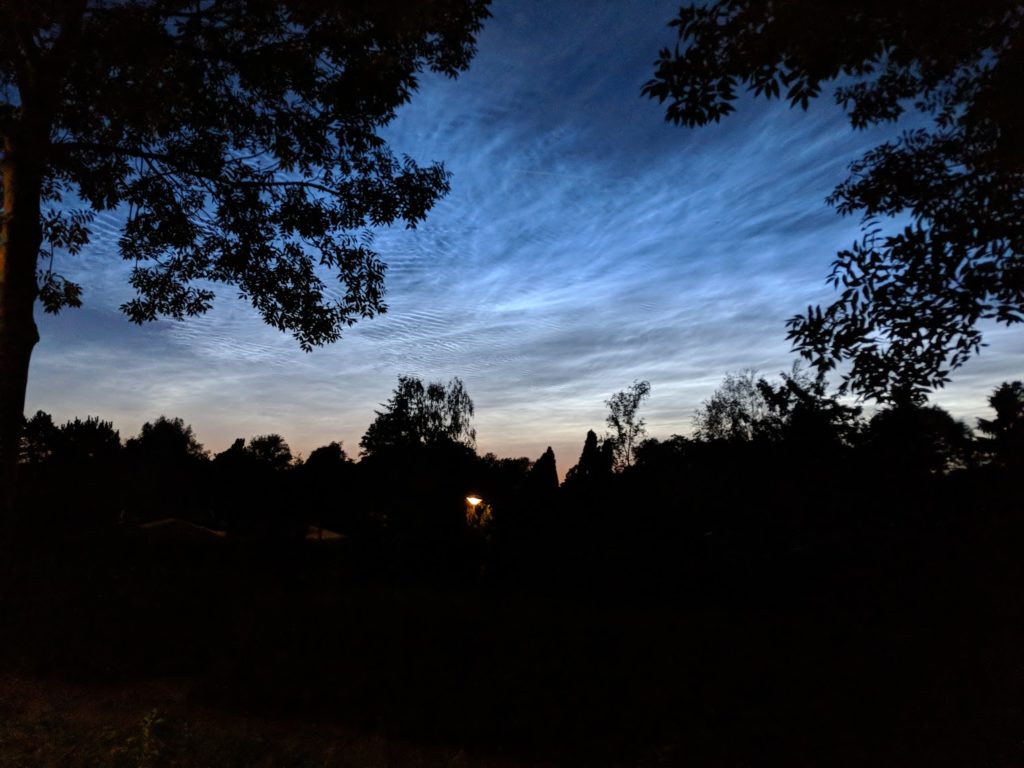 Day 2
I allowed myself to sleep in the next day. I had a city to explore, but I needed my rest. By noon I set out to explore downtown Amsterdam for the first time. I was immediately taken by its aesthetic. The old buildings all nestled up along the canals and all the tiny bridges. Bikes are locked to every fence and signpost in sight. I tried some savory pancakes for the first time and then bought tickets to a canal boat tour. 
When getting off the boat, I stumbled across the Homomonument. I hadn't even known that it existed. It's the first monument in the world to commemorate the gays and lesbians killed by the Nazis. 
I settled down to have some dinner and did some writing in a cafe. It was work for a short story I still haven't finished. I was struck again by the beautiful sunset. It was the longest day of the year, and it was almost like the sunset started but never finished. 
I took a long walk back to my hotel room and did some face time with Dierre and Coues.
Day 3
On Day 3 I rented a giant clunker of a bike from the hotel. I really wish I had done better research and got myself a better bike, but as I mentioned before. I can't stress this enough. I don't like riding the two-wheel equivalent of a tank. So it goes. I had to live with my decisions. And it all worked out because the whole experience made me fall back in love with biking. I love how they have bike paths like highways. I immediately wanted more of this. I wanted to share the experience with someone who shared my love for pedaling on two wheels. I'd been a semi-regular biker for years but this little day trip on a clunker of a rental bike awakened something within me.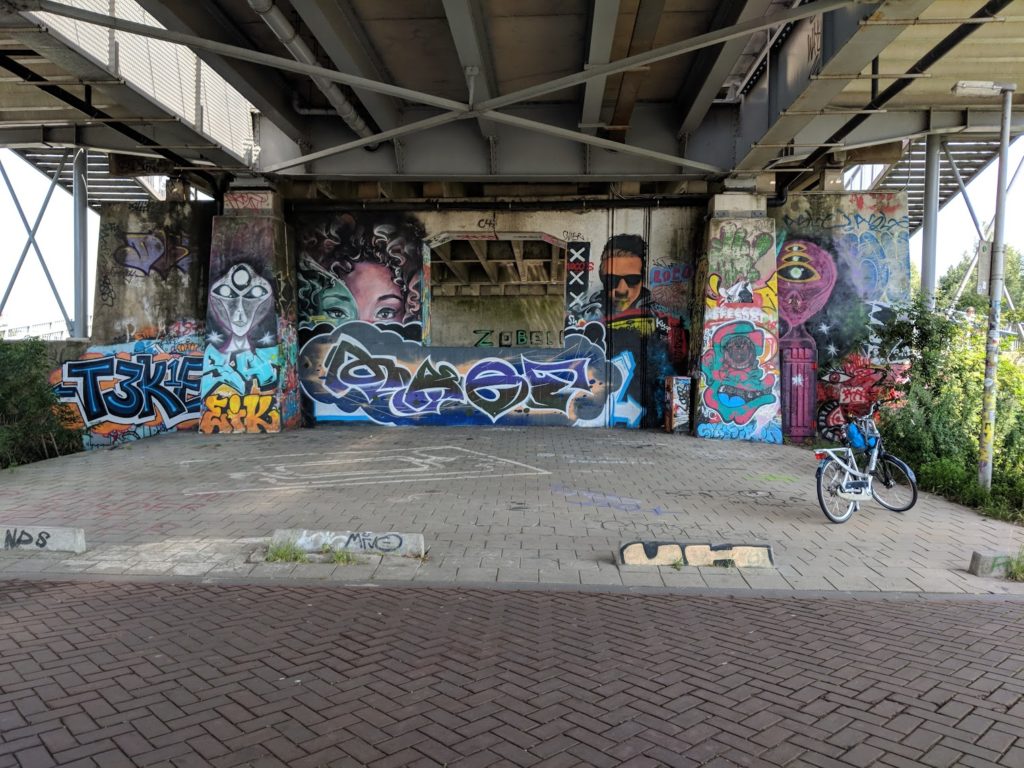 I took a day trip out to the countryside, specifically a small village called Weesp. It was a recommended route with a nice town on a canal. First I got some much-deserved lunch, and then I sat alongside the canal intermittently reading and writing and eating ice cream. It was exactly the sort of day I was looking to have.
I don't remember what I ate for dinner, but I do know that at some point I had Doritos because I took this picture.
Day 4
The next day I went to a tiny pancake house that was recommended by a friend. I climbed up the steepest set of stairs I've ever seen to get in. I know a few people who would not have been able to handle it, psychologically speaking. They were flying a giant pride flag outside. The place could only fit two tables. It was delicious. I was grateful for the recommendation.
I wandered around central downtown some more. It was hot, but I didn't mind. I stumbled upon the red light district. I wasn't looking for it, but you can't miss all of the very explicit "no photography" signs. I was respectful and did not take pictures, but was mildly amused at being propositioned by several women. I went back to the hotel, then biked to a gay bar for the evening. I wasn't really up for socializing so I worked on some of my writing. I just wanted to be around some good queer energy and have a few drinks.
Day 5
On my last day, I made one final trip downtown to buy some gifts and spend more money. Got plenty of snacks to bring back as well. I took the train back to the hotel, got my stuff, and then headed off to the airport. I landed in New York to the sun setting. The cab driver slowed down so I could get this amazing shot of the New York City skyline with the sun setting behind it.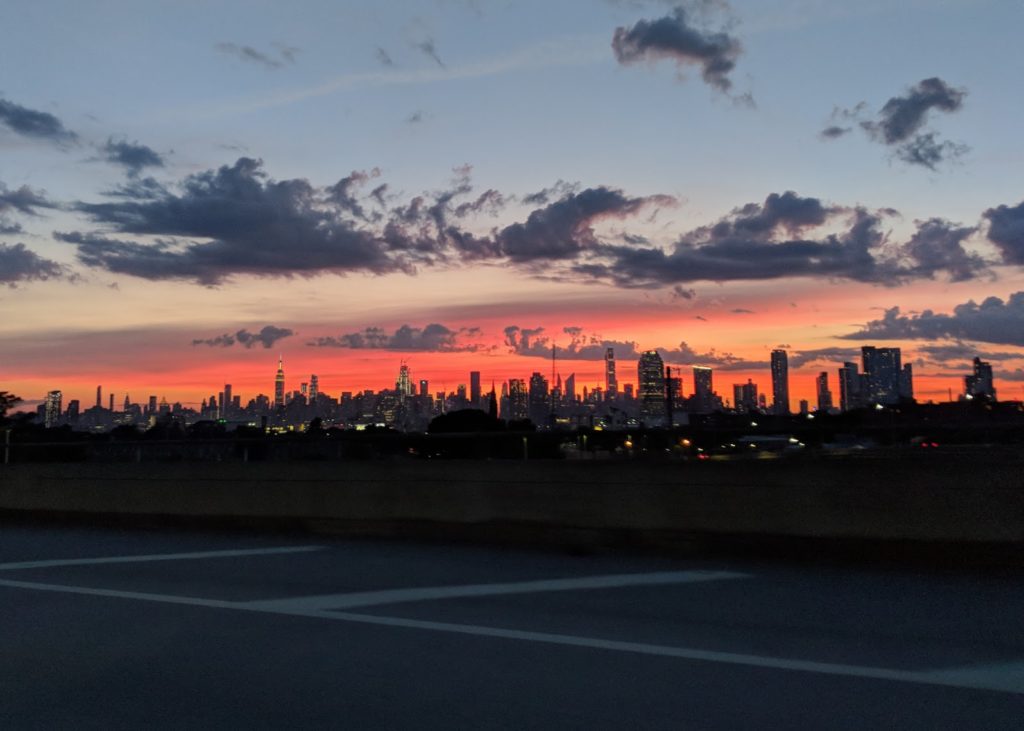 After 12 days away, it was good to be home.